AWARDS AND ACKNOWLEDGEMENTS
---
2016 - CITMA: Environmental Certification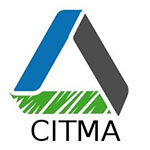 As a result of the importance we place on protecting the environment, we have received environmental certification from CITMA (the Ministry for Science, Technology and the Environment).
---
2016 - HolidayCheck: HolidayCheck Quality Selection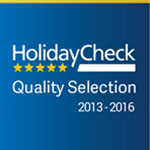 Our hotel has been recommended on HolidayCheck 2016! Thanks to the ratings awarded by travellers on HolidayCheck, the largest independent hotel review website in the German language, we've been rewarded with its 'recommended hotel' status.
---
2014 - TripAdvisor: Certificate of Excellence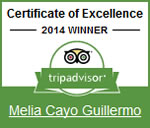 Award for the hotel's hospitality and popularity on the world's largest travel website, granted for achieving the highest score from its clients on a regular basis.
---
2014 - HolidayCheck: HolidayCheck Quality Selection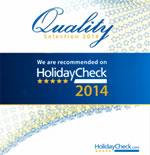 The HolidayCheck Quality Selection 2014 certificate is awarded to the hotels with the best scores on the HolidayCheck portal, the largest independent travel portal in German-speaking countries. This year's awards have been granted to the hotels that received a good overall rating on HolidayCheck in May 2014.
---
2004 - TRANSAT: Transat Star Award
Awarded for the high occupancy levels reached by the hotel through this tour operator and for the close collaboration between both.
---